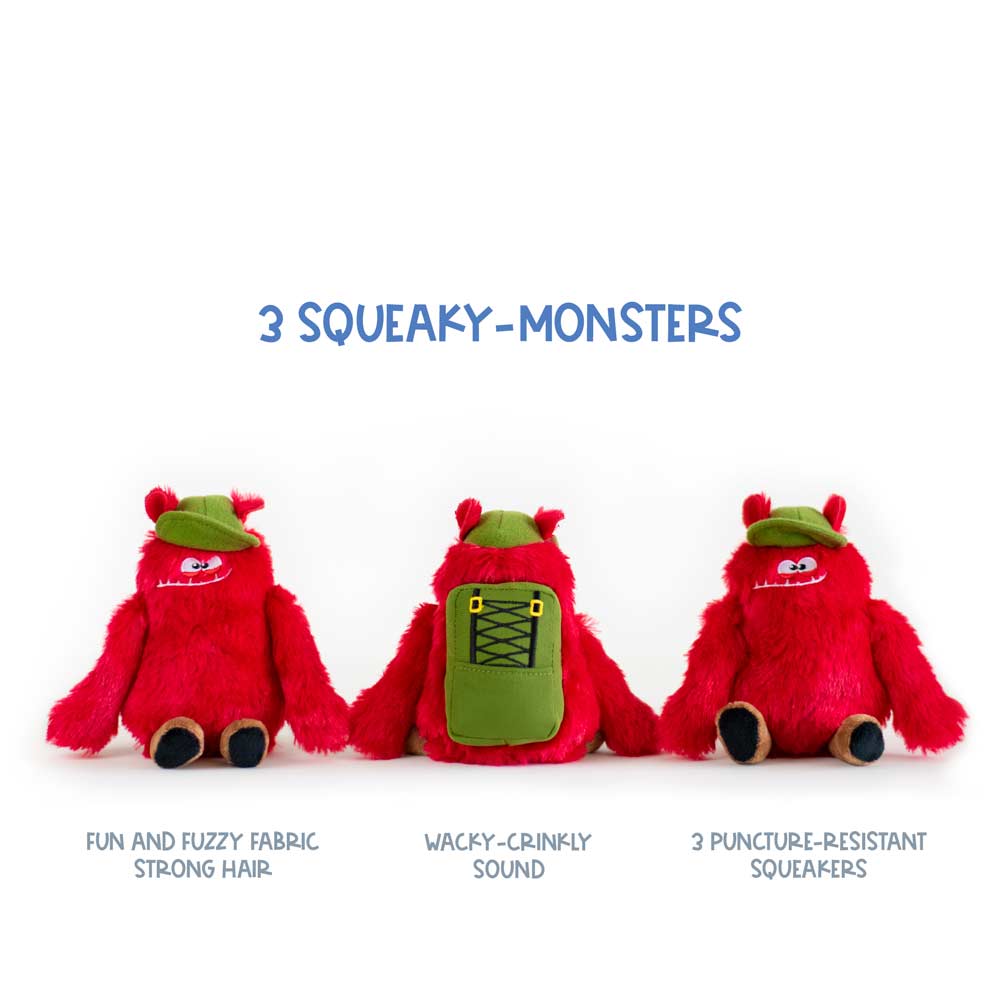 Hike N' Seek | Dog Puzzle Toy
Hide and Seek Game for Happy Campers!

The new Hike N'Seek dog puzzle toy will keep your pup busy hunting down the wacky and squeaky monsters hidden inside the camping tent. One fuzzy monster has a back-pack pocket to hide treats for added fun and play-engagement.

What's fun?

Size:  Tent - 7 x 6.5 " | Monsters - 7" 
Recommended for puppies and all size dogs.

Supervised Play. No toy is indestructible. Always supervise your pet when playing with toys.
● Each monster has squeaky sounds and fuzzy textures to capture your dog's attention.
● One monster comes with a backpack for hiding small treats for added and play-engagement.
●The tent has a large built-in squeaker at the bottom to keep your dog entertained.
●The dome tent comes with 4 built-in cotton ropes, which are ideal for whipping, flipping, and tug-of-war action.
Hide and seek
My dog loves his new toy!!
Absolutely adorable and unbelievably durable.
My puppy LOVES these toys and has yet to tear them apart. Other toys have not held up as well. At all. He loves digging them out and is obsessed with the backpack. That thing has taken a beaten and is still in great shape. Seriously great toys.
Kept The Pups Busy
Our pups just love to rip their toys apart, and this Bulltug was a challenge to them. They found the monsters and we kept putting them back in the tent. They found them again. This went on for two weeks and a great time was had by all. Eventually, the monsters were shredded, and they're currently enjoying ripping the tent. A worthwhile investment. We'll order another soon.
Well made & my pup loves it!
My dog loves carrying this toy around! The raccoons are well made, and thus far have withstood his attempts to rip them apart.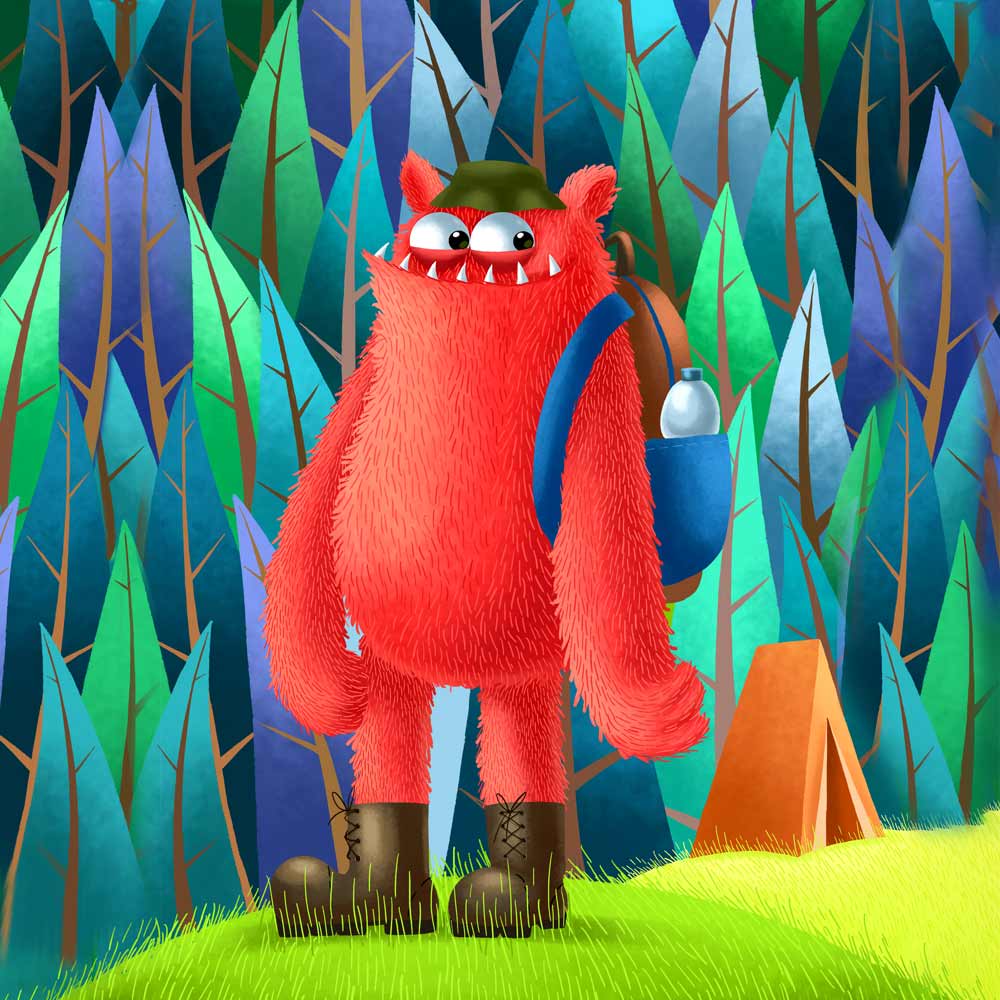 A LITTLE STORY BEHIND
Three wacky monsters went camping.
They set up a tent and oh wow, it was cramped.
One monster snored.
The other one sneezed.
The third monster said, "Get me out of here please!"
But it was too late, and the night was too dark.
They had to stay until morning and—wait, what is that growling?